Reviews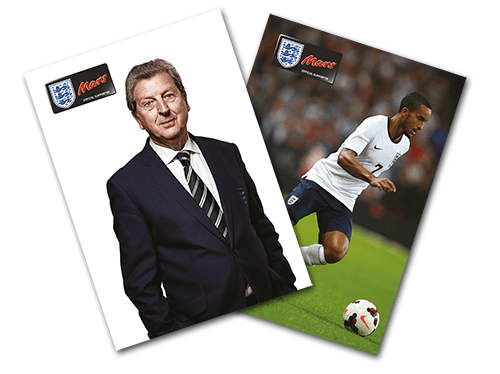 We have recently done some printing of signature cards for Roy Hodgson and Theo Walcott's marketing company.
"Very well received by Roy & Theo!"
---
KallKwik Fleet Street
Average rating:
64 reviews
Sep 17, 2018
Huge Thank You - Posters
Just wanted to say the posters arrived and they are fantastic. Excellent quality and I'm really pleased with the result. Huge thanks to you all for the quick turnaround!
Aug 23, 2018
Brochures
Cheers Chris – much appreciated.

Very happy indeed with the quality. That matt lamination makes all the difference!
Jul 26, 2018
Excellent Service
Excellent customer service from Natalie and the team. Will be using again for sure!
Feb 23, 2018
Thank you
Hi All -thank you so much for the postcards. Brilliant job and so quick! We will definitely be using you again, appreciate it!
Feb 23, 2018
Excellent service
Excellent service from Natalie and the team at the Fleet Street branch.
They are so quick and efficient and the quality is excellent.
Nov 8, 2017
Best Tags
Just wanted to drop you a line to say thank you for turning everything around for us yesterday.
People told me they were the nicest name tags we'd ever had for the event!
Oct 10, 2017
Incredible
That is incredible service.....thank you! I will be along in the next half hour or so to pick up.
Jul 27, 2017
Thank you
Just a note to say thank you for my last order. Chris was very helpful and finished my order quickly and efficiently.
Jul 19, 2017
Chris and Victor
Dear Victor/Chris,
Just to say how much I (and my Line Manager, the Senior Churchwarden) – appreciate all the extremely hard work which you put in to get the banner ready for us on Tuesday. It started attracting attention even as I was putting it up, which is great!
In particular, a very special thank-you to Victor, who really went the extra mile in staying behind in the shop to wait for the courier – which meant that the banner went straight up that same evening, and while there was still plenty of daylight, so lots of people would see it immediately.
This is fantastic customer service – I can't express sufficiently how fantastic! – and how much I appreciate everything you all do for us, all the time, and always only too glad to help. It really is such a pleasure to do business with you.
Jul 19, 2017
Efficent
Thank you again for your efficiency when we need some urgent work!